1) The Solo – Programme
Here the mime . . .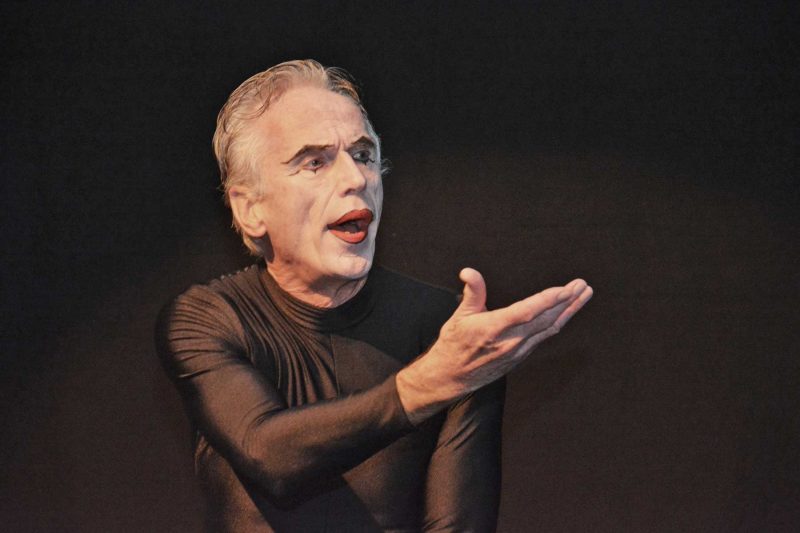 "The Tragicomedy of Life" or "No More Gravity – Mime and More…."
Surprises, laughter, joy – one "aha-experience" after the other.
You are guided cunningly and easily into the magic world of body expression. White faced, working alone on the empty stage, the mime artist creates humorous stories through clear movements and gestures, to charm the audience – no matter which age.
This program is a delightful combination of classical pantomime and clown elements, mirroring typical human behavior. This is a pleasant opportunity to smile about one`s self, which is both entertaining and nourishing for the soul.
. . . there the clown . . .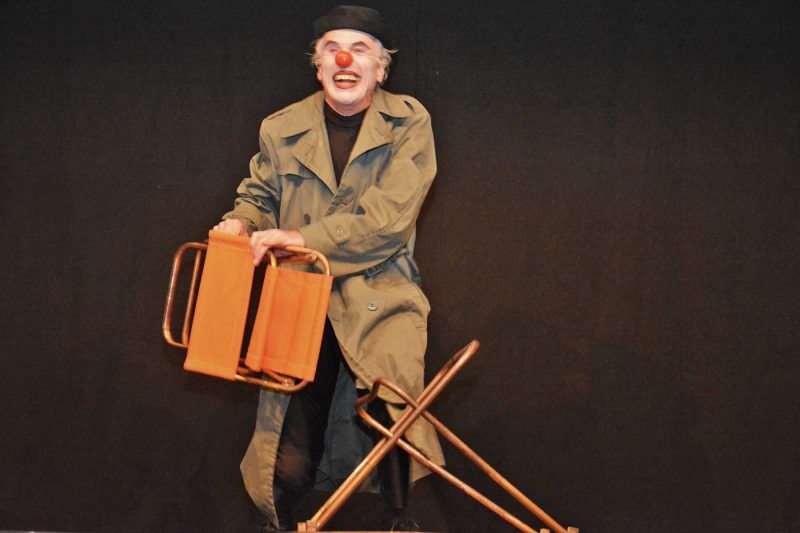 Clown Pepino, with his lovable humor and indestructible optimism, makes the audience cry and laugh about his fight with the everyday malice of the objects.
2) Music – Pantomime
"The Snowman" (1910)
A Music-Pantomime in 2 acts by Erich Wolfgang Korngold (1897 – 1957)
This production, commissioned by the renowned concert hall "Musikverein Wien", is probably the first complete version since its successful premiere in the Vienna Court Opera in 1910. It was the 11 year old child prodigy E.W. Korngold, who wrote the story and composed this two-act music pantomime "The Snowman". This was the beginning of Korngold´s fame as a "Wunderkind" and of his further career as a composer of operas and film music, after emigrating in 1936 to Hollywood, where he won two Oscars for his movie scores.
The synopsis:
Pierrot, a poor fiddler, loves the beautiful Columbine, whose guardian uncle, Pantalon, does all he can to upset the match, as he himself wishes to win the heart of his niece. The young lovers cannot get together.  It is a snowman, that gives the love-sick Pierrot an idea which changes the fate of all… thereby leading to the loving young couple's happy escape. The setting is a fair and the house of Pantalon. Here you find a more detailed synopsis.
About the musical arrangement:
For this performance the original version for piano was arranged by Reza Najfar for transverse flute, violin and piano. The  world premiere of the arrangement was played by the "Ensemble Triophonus Viennensis" (Theresia Schumacher, Setareh Najfar and Reza Najfar) on December 2, 2017 in Musikverein Vienna.
3) Accompanying Congresses and Conferences – Infotainment
"The humorous Review-Revue – PlaybackMime"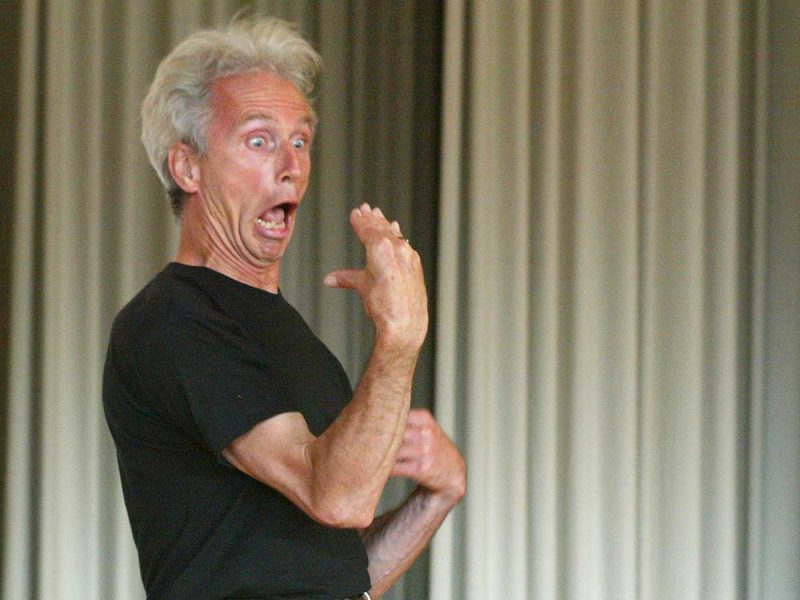 As the infotainer and mime artist I quietly watch whatever happens on congresses or conferences, in workshops or seminars, or during the keynote speaker´s talk. Then I create a humorous show about the event within no time.
At the end of the conference I present the humorous "Review Revue", which is a reflection of the day and a summary of all the presentations, as well as a social event. It relaxes and unites everybody by allowing us to laugh together.